What a GORGEOUS family! Mom is so beautiful and it's pretty clear that Dad loves all three of his girls very much. And I just love the sister relationship between the two girls. I don't have a sister, so that relationship is something that has always fascinated me. I just love observing sisters! And it looks to me like these two have the best relationship. Collin had a wonderful time photographing them, and he came home talking about what a sweet and loving family they were. I can't wait to meet y'all in person!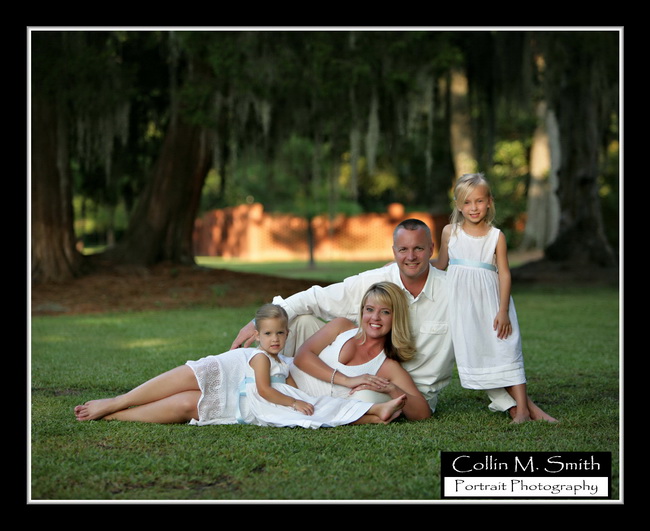 Okay, I'm a Sound of Music FANATIC. I've loved the movie since I was a little girl, and make Collin sit down and watch it with me once a year. It drives him CRAZY. He's not such a big fan. But anyway, every time I see the images of these girls I start singing "Girls in white dresses with blue satin sashes…" with a British accent. I know. I'm a big dork. But aren't they beautiful?
I LOVE this panel of the girls playing! Again…I love that sweet relationship!